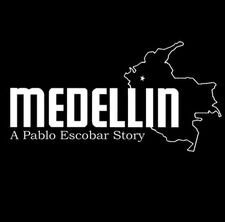 Medellin is a 2007 film about the life of Colombian drug lord Pablo Escobar that Vincent Chase starred in, and which was directed by Billy Walsh.
The film's screenplay was discovered on a New York City subway by Turtle and was later produced by Vince, Eric Murphy, and Nick Rubenstein, who all helped fund the film as well. The indie film premiered at the 2007 Cannes Film Festival to very negative critical responses, and was later bought by Harvey Weingard for just $1 dollar and goes direct-to-DVD.
References
Edit
Ad blocker interference detected!
Wikia is a free-to-use site that makes money from advertising. We have a modified experience for viewers using ad blockers

Wikia is not accessible if you've made further modifications. Remove the custom ad blocker rule(s) and the page will load as expected.