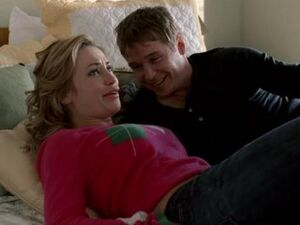 Kristen is Eric Murphy's ex-girlfriend and a psychology student at University of Southern California. She is portrayed by Monica Keena.
Kristen's had a stormy relationship with Eric that culminated in numerous breakups, with the final one occurring after she cheated on him when he was away filming Queens Boulevard. It was Kristen's encouragement that led Eric to formally ask Vince to be Vince's manager at the end of season 1.
Ad blocker interference detected!
Wikia is a free-to-use site that makes money from advertising. We have a modified experience for viewers using ad blockers

Wikia is not accessible if you've made further modifications. Remove the custom ad blocker rule(s) and the page will load as expected.