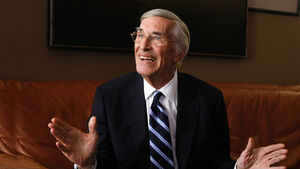 Bob Ryan is the old, out of touch movie producer who E meets in the third season. He is credited with producing The Network, The Sting, and Dog Day Afternoon. He owns I Wanna Be Sedated, a script about The Ramones that E and Vince become interested in. He is played by Martin Landau.
He is known for his catchphrase: "What if I told you (insert exaggerated promise), would that be something you'd be interested in?"
Ad blocker interference detected!
Wikia is a free-to-use site that makes money from advertising. We have a modified experience for viewers using ad blockers

Wikia is not accessible if you've made further modifications. Remove the custom ad blocker rule(s) and the page will load as expected.